About Streeter Corporation
Yahoo Auctions in English with self bidding!
We have been working on this new addition to Streeter Corportation for some time now. Finally we are ready to let customers start using it. It is still in beta at the moment so if you see any bugs or have any suggestions as to how we can improve it, please let us know.
Some features of the site are:
Auction listings in English
Automatic currency conversion
Desktop and mobile friendly layout
Search in English or Japanese including the ability to save your favourite searches
Auction watch list
Self shipping quote system
Self bidding (bid any time, day or night!)
And more…
If you would like to try it out, please go to https://auctions.jessestreeter.com/ and have a look.
Please note: If you already have a Streeter Corporation customer portal account you can use the same login details on the auctions site.
Golden Week Holidays 2017
Golden week holidays will commence from April 29 through till May 7th so orders/requests across this time are likely to be delayed as many manufacturers will be closed.
Want to know more about Golden week? See Wikipedia or Japan Guide.
Happy New Year!
Happy new year to all of our customers. We are now back at work for 2017.
Spare parts for sale
Please see our list of parts that we have available that were ordered but no longer needed.
Streeter Corporation Quad Rotor FD3S RX-7 Promo Car
Click the image below to visit our promo car page to get more information on our quad rotor FD.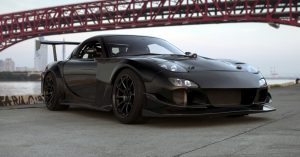 Commission change
From 1st of May, 2016, we increased the minimum commission on wheels over 16 inches to 2,000 yen. It only applies to wheels over 16 inches. All other items will stay the same.
Japan Post shipping price change
Japan Post increased prices of EMS and sea post as of 1st of June, 2016. You will still only charged according to the Japan Post fee rate schedule.
Please see this page for more information.
***************************************************
Jesse moved to Japan in 2003 for a drift holiday and found that he could send parts to friends cheaper than what was available from other exporters.
It wasn't too long before word spread and a customer base grew.  A private business was started in mid 2004.
In 2012 Streeter Corporation was founded as by this stage the business had grown to a point where it was not viable to continue operating as a private business.
Streeter Corporation now distributes items all over the world and deals with thousands of customers both private and businesses.
While specialising in aftermarket car parts Streeter Corporation is able to help organise any item out of Japan to your country.